Bo's Service
Establishment at 270 Old Port Mouton Rd, Liverpool, NS B0T 1K0, Canada. Here you will find detailed information about Bo's Service: address, phone, fax, opening hours, customer reviews, photos, directions and more.
Rating
5 /5
Based on 2 reviews
Photos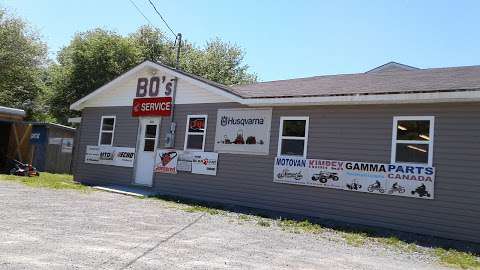 Reviews of Bo's Service
Robert Younker Added 2018-03-12

★ ★ ★ ★ ★

These guys go above and beyond to be fair and help their customers. Always a pleasure doing business with Bo and Dwayne.

Don Burt Added 2017-12-19

★ ★ ★ ★ ★

My bmw motorcycle quit on highway 103. These guys came out and got me. Took me to their shop and drained water from my bikes carbureters. I was soon back on the road. What an amazing place to land when you have a problem. These lads have integrety. They care. Their beyond reasonable. My only wish if that you have mechanical problems you arrive at a place like bo,s. Impossible to recommend enough.